Border villagers receive new free housing in Tibet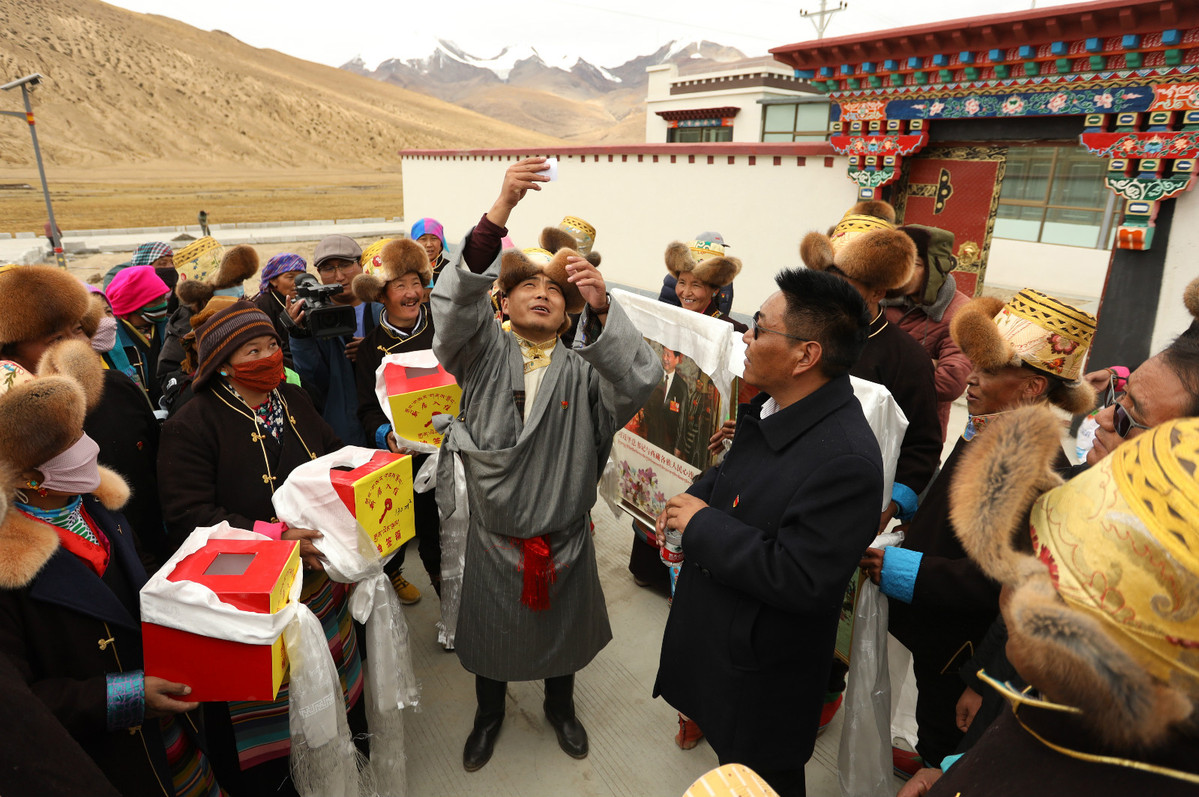 By last week 133 villagers from 29 households in Tibet's Puma Changthang township had all finished moving into their new houses, meaning all the township's residents were living in free houses provided by the government.
Sharing a 25-km border with Bhutan where the average altitude tops 5,300 meters above sea level, the Puma Changthang township is in Nakarze county of Southwest China's Tibet autonomous region, and it is renowned as the "world's highest township".
Resettlement in new housing provided by the government is part of the government's efforts to ensure its entire population lives comfortably in border areas.
Prospering the border townships by boosting the economy, social stability, and helping people become rich is part of Nakarze county's key measures in its livelihood project.
According to the county government, the county's border construction project involves two townships and 17 villages, and the project cost more than 643 million yuan ($91 million).
Project construction includes villagers' houses, village committee offices, a village clinic, water supply, and roads.
This phase of the township's construction project benefited 282 households with a population of 1,023. Other residents have started moving into new houses in 2017.