Analysts optimistic about progress of Sino-US talks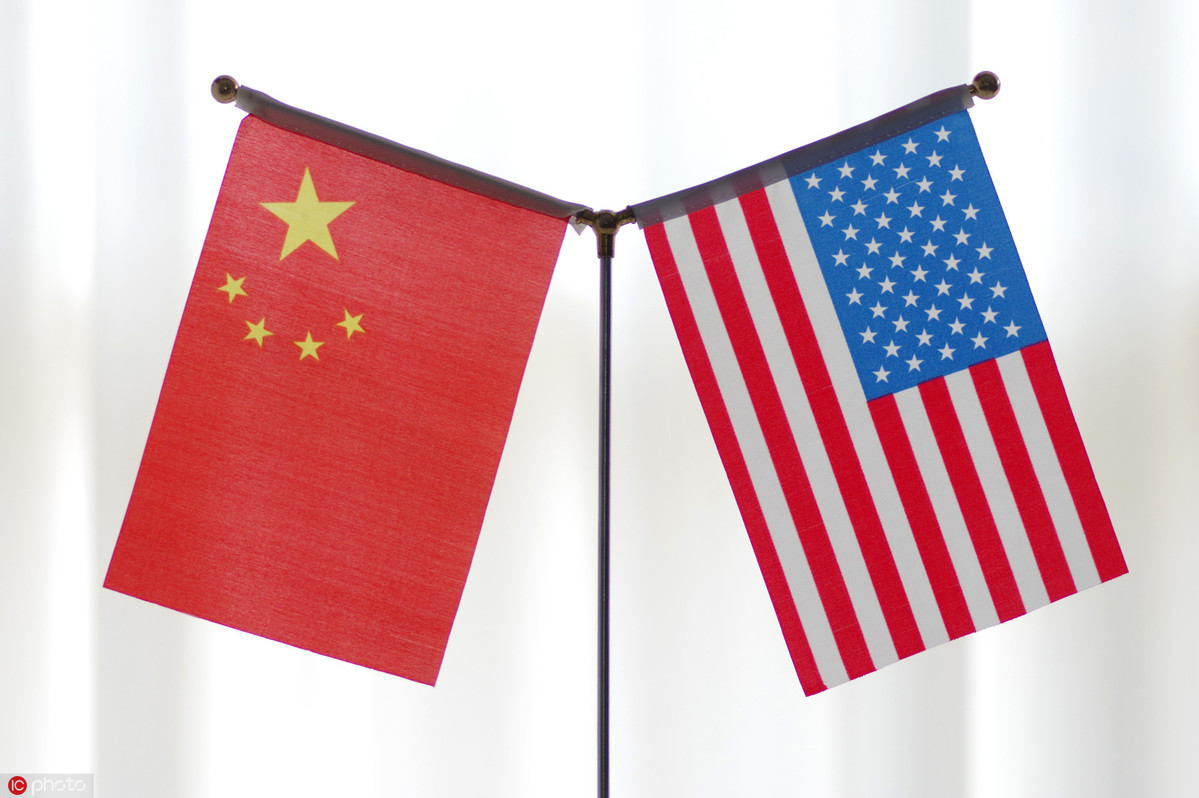 Progress in talks between China and the United States toward a preliminary trade agreement will help get economic ties back on track and cushion the global economy, experts and business leaders said.
Negotiators from the two countries have essentially completed technical consultations over part of the text for a preliminary agreement outlined in the latest round of high-level trade talks earlier this month.
Wei Jianguo, vice-president of the China Center for International Economic Exchanges, a Beijing-based think tank, said the latest round has shown signs of easing tensions.
"It is hoped that China and the US can reach a deal acceptable to both sides. It will be beneficial for the development of both countries and help cushion the impact of the global economic downturn," Wei said.
Wei said he is optimistic about the next stage in China-US economic and trade ties, and hopes the world's two largest economies can get back on track quickly.
According to a statement released on Saturday by the Ministry of Commerce, Vice-Premier Liu He spoke with US Trade Representative Robert Lighthizer and Treasury Secretary Steven Mnuchin late on Friday at the invitation of the US.
The statement said the two sides confirmed that a consensus has been reached involving key supervisory systems for US imports of Chinese cooked poultry and catfish products and China's removal of the import ban on US poultry meat.
Leaders of the negotiating teams will have another call soon, and working level teams representing China and the US will continue to take consultations forward, the statement said.
Chinese officials, including Zhong Shan, minister of commerce; Yi Gang, governor of the People's Bank of China; and Ning Jizhe, vice-minister of the National Development and Reform Commission, were also on Friday's call, the statement said.
Ren Zeping, chief economist and director of Evergrande Think Tank, said in a research note that outlining a partial deal showed that both sides have compromised.
"In the short term, China-US trade frictions will be eased but won't end," Ren said, adding that more efforts are needed from both sides. China needs to further deepen reform and opening-up, relax market access, strengthen intellectual property protections and reform State-owned enterprises, he said.
Mark Lyons, president and CEO of US-based Alltech, an international animal husbandry and agricultural company, said the trade uncertainties between China and the US have not changed the company's strategy.
"We are well-placed with a manufacturing facility in China and have the ability to export from China to countries not impacted by the current trade tensions," Lyons said.
"It is critical to our business that we have a strong presence in China, working closely with the country's agri-food sector. What we do in China will impact the entire global food system, so we are committed to staying and developing our business within China."
Tony Acciarito, president of Thermo Fisher China, said despite recent trade tensions, the company has continued to invest in China.
Acciarito said government initiatives such as the 13th Five-Year Plan of Technological Innovation are advancing China's technology base and increasing innovation. "This helps us to leverage our global innovation to serve China's expanding market," he said.
There have been encouraging signs that China and the US, after the yearlong tit-for-tat standoff, are managing to bridge their differences and aim to end the trade dispute.
For example, the US side delayed some tariff hikes targeting Chinese products. Based on the upcoming phase-one deal, China plans to increase the purchase of US agricultural products.
Contact the writers at jingshuiyu@chinadaily.com.cn